---
DieMond Tool Grinding
YOUR ONE-STOP SOLUTION FOR PRECISION METAL CUTTING TOOLS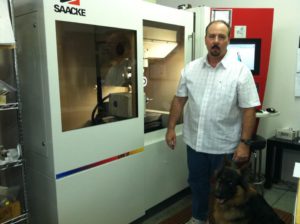 DieMond Tool Grinding (DTG)  specializes in manufacturing, servicing and selling cutting tools to metalworking companies. We can cover your needs from the spindle to the table or from the spindle to the turret. DTG was founded in May of 1999 and is owned/operated by Peter McKane. For more information about the company then you can click here or on the image above. 
---
We feature the best in design, simulation and CNC manufacturing software and hardware…
---
If you're looking for the best quality and pricing for over-the-counter precision cutting tools then look no further….
---
---

 DieMond Tool Grinding is a Christian Owned Business.

Our very first goal is to glorify the Lord Jesus Christ through the way we conduct our business and practices.

You can expect us to have respect, honor, integrity, honesty, loyalty, and godly character.

You can take this as our promise to you in how you will be treated at DieMond Tool Grinding.
the McKane Family & Team DTG